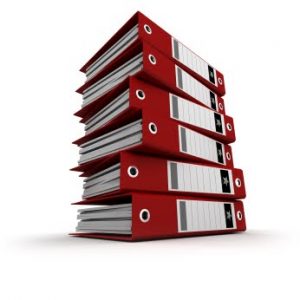 So sorry for the delay in getting you Part 2 of my health care reform article (and if you're wondering where Part 1 is, it's here).  Every now and again I actually have to do some work that pays the bills.
But here you go with the final six surprising things in the Senate version of healthcare reform. So those of you who have barricaded yourselves in the bathroom and gone on a hunger strike awaiting my next post can now emerge.
(full disclosure: My source for this is a fabulous side-by-side comparison of the Senate and House versions from the Kaiser Family Foundation).
5. Require chain restaurants and food sold from vending machines to disclose the nutritional content of each item.
In English: We're going to know how many calories and how much fat, salt, and sugar are in the foods we adore (i.e., all those foods that are bad for us). A great article in today's Washington Post covers this in more detail, including the fact that when restaurants display (or have to display) nutritional content, not only do they offer healthier, lower-calorie choices, but people choose such foods more often.
6. Simplify health insurance administration by adopting a single set of operating rules for eligibility verification and claims status, electronic funds transfers and health care payment and remittance, health claims or equivalent encounter information, enrollment and disenrollment in a health plan, health plan premium payments, and referral certification and authorization.
In English: All health insurers will use the same forms and requirements for all major components of health insurance. So the rules won't change even if you change insurance companies. This should reduce administrative costs not only for insurers, but for healthcare professionals, as well, since their office staffs won't have to remember, follow and use 30 different sets of rules and forms.
7. Create an Innovation Center within the Centers for Medicare and Medicaid Services to test, evaluate, and expand in Medicare, Medicaid, and CHIP different payment structures and methodologies to reduce program expenditures while maintaining or improving quality of care.
Also: Establish a national Medicare pilot program to develop and evaluate paying a bundled payment for acute, inpatient hospital services, physician services, outpatient hospital services, and post-acute care services for an episode of care that begins three days prior to a hospitalization and spans 30 days following discharge.
In English. This is a biggie: This is a major admission by the government that we need a new way of paying for healthcare. The traditional fee-for-service model (i.e., you get paid for what you do) just isn't cutting it anymore. The more doctors do, the more they earn. Yet there is no financial incentive for keeping patients well.  Although this rule applies to government healthcare programs, we all know that whither Medicare goes, the rest of the insurance industry follows.
8. Reduce Medicare payments that would otherwise be made to hospitals by specified percentages to account for excess (preventable) hospital readmissions and reduce Medicare payments to certain hospitals for hospital-acquired conditions by 1%.
In English: This is basically saying to hospitals: Clean up your act and do the things we know you should be doing to prevent readmissions and hospital-acquired infections and other problems because we're not going to pay you. So if you discharge a patient who was hospitalized with heart failure without making sure the patient has a prescription for certain medications and a follow-up appointment with a community doctor, among other recommendations, and that patient winds up back in the hospital within 30 days, plan to eat the cost.  Medicare has been doing this to a certain extent already for certain diagnoses, prompting hospitals to reexamine and redevelop existing systems designed to improve care.
9. Create the Independence at Home demonstration program to provide high-need Medicare beneficiaries with primary care services in their home and allow participating teams of health professionals to share in any savings if they reduce preventable hospitalizations, prevent hospital
readmissions, improve health outcomes, improve the efficiency of care, reduce the cost of health care services, and achieve patient satisfaction.
In English: No one wants to go into a nursing home; yet neither Medicare nor most state Medicaid programs support programs that help people remain in their homes as they age or when they have significant disabilities. This demonstration program is a step in that direction. It key component is the word "team" and the incentive for preventive services to reduce acute care and improve overall care.
10. Establish the National Prevention, Health Promotion and Public Health Council to coordinate federal prevention, wellness, and public health activities. Develop a national strategy to improve the nation's health. Create a Prevention and Public Health Fund to expand and sustain funding for prevention and public health programs. Create task forces on Preventive Services and Community Preventive Services to develop, update, and disseminate evidenced-based recommendations
on the use of clinical and community prevention services.  


In English: We're going to get serious about prevention, people. One major study estimated that if everyone adopted scientifically tested and accepted prevention activities, we could prevent 63 percent of the heart attacks that will occur in today's adults if we continue at the same rate of prevention. We would also slash the cost of care for people with cardiovascular disease, diabetes, and coronary heart disease over the next 30 years by 10 percent, or $904 billion.
We're not talking rocket science here, people, but relatively simple steps like exercise, a healthy diet, quitting smoking, and losing weight.
These 10 items are just the tip of the proverbial healthcare reform iceberg. So tonight, when you can't sleep, how about a little light reading of this $871 billion, 2,074-page behemoth?
Your thoughts??