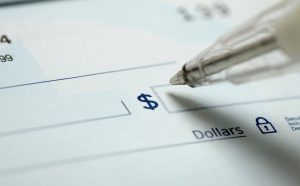 A couple of recent news stories reminded me of the dirty little secret about healthcare that no one wants to talk about, the proverbial elephant in the room. All those pills, surgeries, x-rays, medical care? It costs money! 
Yes, Virginia, quality medical is not a right, not guaranteed in the Constitution, not something good-hearted corporations and companies, whether for-profit or not, are obliged to hand out like candy corn at Halloween. It costs money. Billions of dollars a day.
This appears to be something we all forgot in the warm fuzzy moments of watching military transport planes fly critically ill people out of Haiti to Florida hospitals. Who was going to pay for all this medical care? For the months of hospitalizations and rehabilitation these people were going to require? When the state of Florida, rightly so, asked the same question, prompting the halting of those military convoys, it ended up on the receiving end of a world-wide outpouring of boos and hisses.
Hey guys, back off. How would you feel if we sent thousands of Haitians to your house … Continue Reading