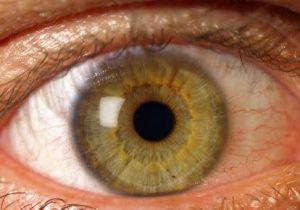 First, apologies for my absence; "real" work has interfered.
Now, the explanation for the title of this blog. I'm scared because I'm reading articles about people threatening to kill–note that word "kill"–elected officials because of their vote on healthcare reform.
A man was arrested last week for his threats against Nancy Pelosi; another man was arrested for threatening the two senators from Washington state, saying: "I do pack, and I will not blink when I'm confronted. … It's not a threat; it's a guarantee." One congressman's campaign received an email that read:   "If our tea parties had hoods, we would burn your (expletive) on a cross an the White House front lawn," while another had bricks thrown through the windows of his brother's house (which was listed as his official address) and the propane line to his gas grill was cut.
The Associated Press reported that the Senate's Sargent-at-Arms, who monitors security in both houses, reported 42 incidents in the first three months of this year,  nearly three times the 15 cases that occurred during the same time last year, and all related to healthcare reform.
So let me get this straight. People want to murder elected officials because they voted for a bill that guarantees health insurance for all Americans, ends many of the most vile policies related to commercial health insurance (no coverage for preexisting conditions; revoking insurance when people get sick; ending coverage after certain dollar amounts are reached), and puts into place numerous programs and policies to begin improving the system and reigning in costs.
Is this the United States of America or some rogue nation like Somalia? What happened to firing off shots via a letter to the editor or a blog instead of literally firing off a shot, which occurred at the campaign offices of a Virginia congressman?
Here's another reason why I'm scared–because at the same time the rhetoric is turning uglier and more violent, newspapers are dying. For 250 years a free press has been critical to our democracy, to investigating corruption and wrongdoing, providing some modicum of objectivity, and reaching a large enough population of the country that their words had some impact. Not only that, but it takes time to read a newspaper. Time in which to reflect rather than react on what you've read.
So I'm scared. This country is becoming so polarized, so "us-against-them," so angry and bitter and full of vitriol, that I don't see how our current political system can survive. I feel powerless to do anything about it–except write the few words I've written here and ask everyone to Please. Calm. Down.