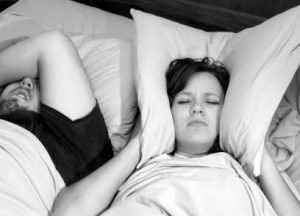 My alarm clock  is set to "radio" and my radio is set to the local NPR station. Now, I'm not one of those people who leaps out of bed when the alarm goes off. Instead, I lie in bed slowly waking up to about 15 or 20 minutes of the morning news. This morning however, the news just made me want to pull the covers over my head and never get out of bed. That's because the focus was healthcare reform, and the amount of misinformation and, yes, I have to say it, stupidity out there about what the current proposals will or won't do is making me literally sick to my stomach.
And then there's what my own state–Virginia–has done. For those of you who eschew the news (and you're pretty smart to do that these days given how depressing it is) the Virginia General Assembly passed–and the governor promises to sign–a bill authorizing the Attorney General and his staff to assist Virginians who want to opt out of mandatory health insurance, should health reform pass. In other words, the state that is for lovers just told the federal government to take a hike.
Although this is likely unconstitutional, it is the stupidity behind the legislation that makes me furious. If we allow Virginians to opt out of mandatory health insurance, who do you think will do the opting? The sick 55-year-old who can't find coverage and is paying thousands of dollars a month in medical expenses or the healthy 25-year-old who thinks he's invincible anyway?
If any of you read my recent post on risk pools, you'll immediately understand the problem. If the healthy people opt out of insurance then the cost of insurance for everyone else rises; if healthy people wait until they get sick to buy health insurance (which they would be able to do since current legislation prohibits denying coverage based on preexisting conditions) the whole system collapses.
The policy underpinning every healthcare proposal out there is that everyone has to jump into the pool at the same time or It. Doesn't. Work.
So, to the rest of the nation, I apologize for the stupidity of the elected officials in my state.
Now let's move onto some of the other misinformation that is being promulgated. Briefly:
1. Healthcare reform will increase health care costs and make insurance more expensive. Not so. As reported MediaMatters Action Network, the Congressional Budget Office says that by 2016 annual premiums would be $5,300 for an individual and $15,000 for a family of four under the current legislation; if we do nothing, that family of four will pay an estimated $24,000.
As for increasing healthcare costs, healthcare reform won't do that; the market is doing that on its own. I agree that the current legislation probably doesn't do enough to reign in health care cost increases, but to do that we need to entirely revamp how we pay for medical services and get rid of the outdated fee-for-service program that is responsible for much of the high costs. I hate to use a cliche, but Rome wasn't built in a day. You see how hard it is to simply reform the health insurance part of the system; can you imagine what happens when we start messing with how doctors and other health professionals are paid?
And, for the record, to the best of their ability the Congressional Budget Office estimated this week that the current proposal would reduce the federal deficit more than any of the other proposals that have been floating around for the past year.
2. Healthcare reform will eviscerate Medicare. Ummm, no. It will revise how managed care plans get paid for providing services to Medicare beneficiaries. Under the 2003 Medicare Modernization Act, these plans were given extra payments to convince them to offer Medicare managed care plans, i.e., Medicare Advantage, in the hope that overall savings would more than offset those "sweetener" payments.  Turns out that it costs about 13% more to provide care for Medicare Advantage beneficiaries than for those receiving care under the fee-for-service Medicare program.  Plus, only about one in five Medicare beneficiaries is even enrolled in such plans, according to the Kaiser Family Foundation. Your basic Medicare beneficiary? Probably won't notice any differences once healthcare reform is implemented.
3. Healthcare reform is government-run health care. Puhleeze! I am so tired of this argument that I almost don't have the energy to tell you why it's so bogus. First, there is no public option–i.e., government-run insurance –in any of the current proposals. It is very, very doubtful one will get in. Second, the insurance companies are the ones still running healthcare. They're the ones who will still tell you what they will and won't cover, and that's an important word: COVER. Whether or not you are required to have health insurance, you are still free to go wherever you want and pay for whatever you want in terms of healthcare services. As for government-run healthcare; see what I have to say about that in this blog post.
I'm going to stop here; I can here myself getting shrill and I need to get to work now. But if you have questions about other "talking points" related to healthcare reform that you'd like me to address, send them on. I promise to tackle them within the next day or two.