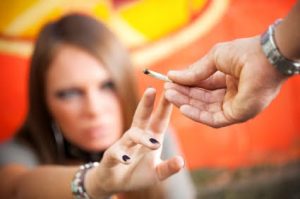 A member of the American Medical Writers Association freelance listserve recently posted this help-wanted ad from Craig's list:   
"We're looking for an experienced analyst/wordsmith to make sense of the health care bill. We will pay a per-project fee for a  qualified writer to put some hard work into summarizing the bill in an 8-10 page white paper. We have a strong preference for individuals with a background in Sociology, Policy Research, Health Care, or  statistical analysis. Above all – however – you should have some  clippings to point us to so we can evaluate your writing chops.
As you can see, this report will include a lot of information, but it's important that you are succinct and clear in your prose. Think of it as a detailed study done by a respected think tank, but
produced for the average consumer."
The "fee" (and I use the term loosely) for this "detailed study"? $100. Which wouldn't even cover the cost of toner to print out the full bill for reading!
Hence the title of this blog.
The people behind this posting are not the only ones smoking something, however. Content sweatshop Demand Inc has also been trolling for writers, offering what amounts to a few pennies a word for churning out short articles on topics that a mathematical equation has determined will bring in the most web page visitors, spiking ad revenue. The sad part is that thousands of my fellow freelancers have taken up the challenge, earning, if they're lucky, about $20 an hour (before taxes and with all expenses out of their own pocket). Most earn far less.
I'm reminded of the scene in the classic Great Depression tome, The Grapes of Wrath, when the Joad men find that by the time they arrive at  a job site, the promised hourly pay has dropped significantly because so many other hungry men were willing to work for even less–some for just a roof and a meal.
Is this what writing is coming to? Is there no recognition of the skill required to turn disparate facts into compelling prose? To research a topic to find the hidden gems? To conduct interviews with scientists, doctors and other experts and then translate their jargon into something someone actually wants to read–and can actually understand?
As my AMWA colleague and fellow freelancer Bruce Wilson noted in a recent posting:
The same market forces that devalue writers and journalists allow Wall Street bankers to pocket billions after bankrupting the economy and providing absolutely no value to society at all. Are we supposed to get over that as well?
A skilled, experienced medical writer is worth what he or she can provide society – high-quality, accurate research manuscripts, medical education, and other documents. The work of medical writers saves lives and prevents illness. To say that has it no inherent monetary value is to accept the insane view that money has no relationship to social value and that it should be allowed to do what it wants. It's that view that got us into the mess we are in today.
The only way writers are going to be able to stem this "race to the bottom" is by refusing to play. I understand that it's tough out there; I understand that millions are unemployed and will jump at anything. But if you're freelancing you're not unemployed; you are your own boss and you can determine your salary. I've said it before and I'll say it again: You get what you pay for, particularly when it comes to good writing. Writers of America, stick together and prove it!
Your thoughts?