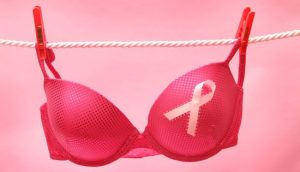 Really scary story in The Wall Street Journal this week about a dramatic increase in double mastectomies in this country — and not for women who need them.
Most women diagnosed with breast cancer only need a lumpectomy in the affected breast or, more rarely, a mastectomy. There is no evidence that removing the healthy breast reduces the risk of recurrence or increases survival.
Yet rates of double mastectomy among women diagnosed with breast cancer have skyrocketed in the past 13 years, from 2 percent in 1998 to 12 percent in 2011. And no, it's not because women have been diagnosed with more severe breast cancer or some major study showed that slicing off healthy breasts keeps cancer at bay.
As one plastic surgeon quoted in the Journal article tells his patients: "Why don't we simply remove your foot? It will have the same effect on survival."
Don't take my word for it; check out this study of 190,000 women with breast cancer that compared survival rates in those who had a double mastectomy vs those who underwent lumpectomy … Continue Reading